Hello All, Brandon invited me to be one of his guest bloggers for his great pac northwest fly fishing blog. A quick introduction of myself. My name is Michael Wilson. I am lucky enough to live in fly fishing rich central oregon. My biggest passion in fly fishing is stalking large trout in stillwaters but i love all forms of fly fishing. So enough about me and on to the fishing.......
Mid Summer on the Deschutes
The mighty Deschutes River is probably the most well known fishery in the Pacific Northwest,especially known for its amazing Salmonfly hatch in late spring/early summer and steelhead in the fall...and of course the rafting in between. What maybe is not as well known is that mid summer in the upper, lower D can be very good also...With this in mind i decided to make the short half hr drive to mecca(i know 30 minutes away....don't be a hater) I was shocked by what i found. I knew that knowone would believe me so i got the proper evidence....Mind you this was on a weekend.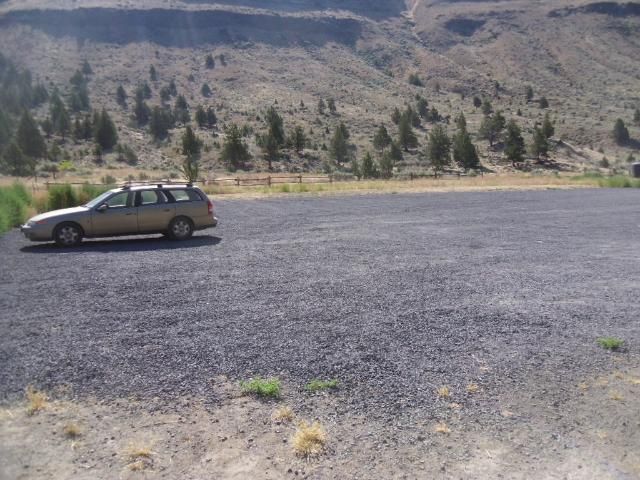 With this fortune i had the river basically to myself. The rarity of cherry picking my way down stream brought a smile to my face. My standard operating procedure for summer on the big D is pretty simple, i run a two nymph rig under a indicator. Personally i am not picky about flies, i like to run a couple of size 16ish nymphs this time of year, usually for me its the old standby's of a pheasant tail and a hare's ear, although i will throw on various caddis nymphs as well for the caddis are thick this time of year. The biggest part to me is knowing where to locate the fish, and fishing mid morning to mid afternoon on a hot sunny day i focus on relief from the sun, not just bankside shade but heavier riffly water especially, places where the fish can have overhead cover from predators and sunlight and still get a bite to eat....
It was a typical day with never lights out but plenty of steady action for 12-16" bows such as this.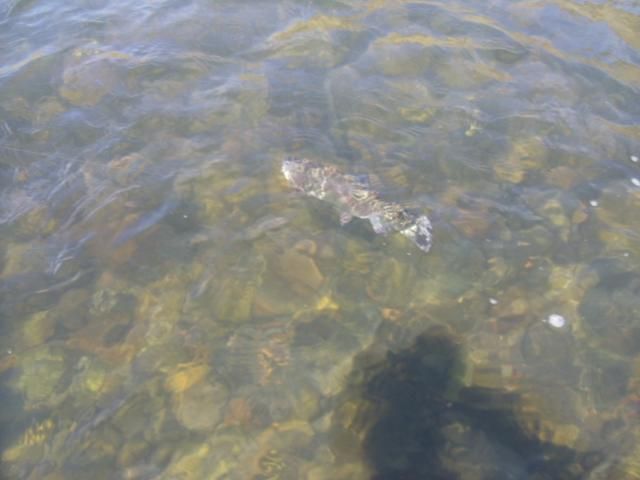 Just remember to bring lots of water as it is HOT in the canyon this time of year and watch for snakes....
Tight lines....